GO GREENFIELDS SHOW | a podcast for your palate
Like their father and mother, these two kids are superhuman. I don't know of any younger podcasters alive today and really enjoy learning from their perspective. Check it out, you won't be disappointed.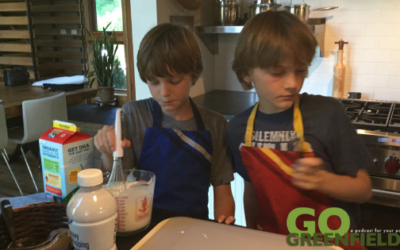 Cooking Italian Terran and River take an Italian Cooking Class at their home with Chef Steve to make a Water Melon Gazpacho and Panna Cotta with a Strawberry Balsamic Reduction. Recipe For Watermelon Gazpacho Ingredients - 8 Cups of Watermelon -...
read more