GO GREENFIELDS SHOW | a podcast for your palate
Like their father and mother, these two kids are superhuman. I don't know of any younger podcasters alive today and really enjoy learning from their perspective. Check it out, you won't be disappointed.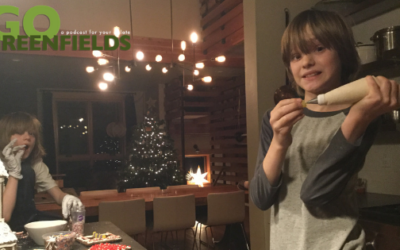 'Tis The Season For A Gingerbread House With Jessa Greenfield River and Terran's Mom, Jessa, joins the boys on this episode to give tips on making a great gingerbread house. Listen to the step by step instructions on how to make a great...
read more