GO GREENFIELDS SHOW | a podcast for your palate
Like their father and mother, these two kids are superhuman. I don't know of any younger podcasters alive today and really enjoy learning from their perspective. Check it out, you won't be disappointed.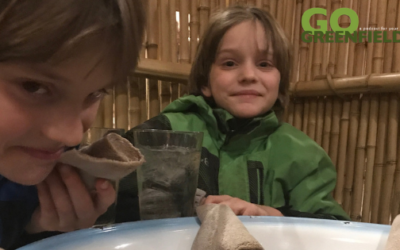 River and Terran Visit Queen Of Sheba River and Terran visit Spokane's first Ethiopian Restaurant called the Queen of Sheba.  The boys learn a few of Ethiopia's customs while at the restaurant and put them into practice while there. Here is what the boys had for...
read more